5 Fun Summer Decor Ideas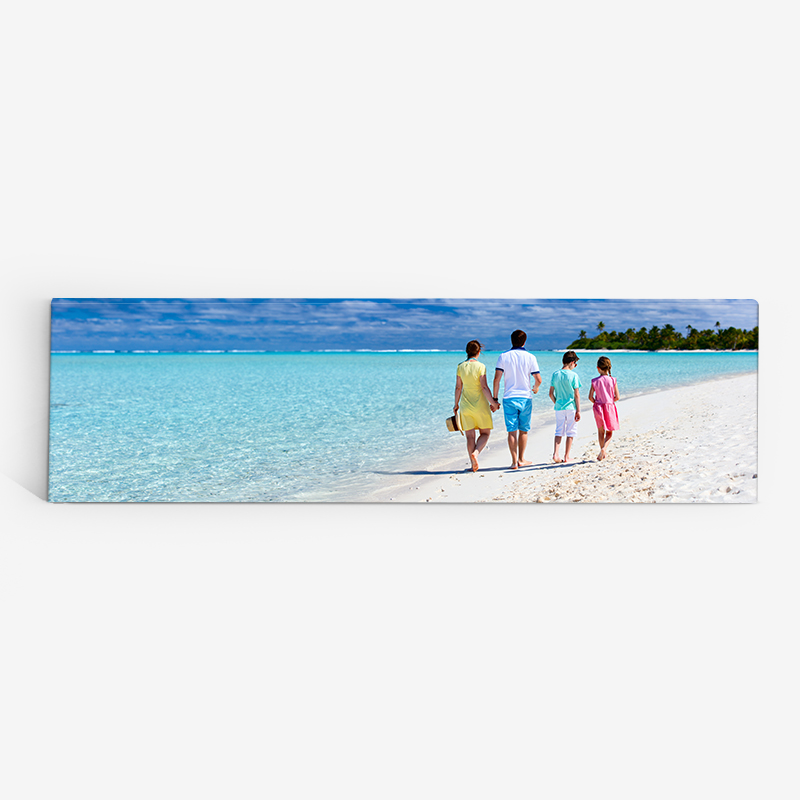 The change of the season is always a great reason to redecorate your space. Spruce up your living room outside space, bedroom, or even your office space with fun and bright colors. You can incorporate new prints and wall decor, apparel, as well as floral arrangements to make your space look brand new this summer.
Not sure where to start? Check out a few inspiration ideas below to try in your home.
Swap Your Bedroom Decor -- Switch the regular neutrals and greys for a fun yellow, blue, or pattern that reminds you of the beach. If you don't want to purchase a brand new bed set, grab a duvet cover slip for a quick fix. Add fun decorative pillows to your bed and chairs to add to the summer vibes.
Add New Wall Decor -- Take your walls from "blah" to "wow!" with new wall decor for the summer season. Pictures of the beach, family vacations, even sun would do wonders to your space. Customize wall prints with your Canvas Prints that you can use time and time again. Add to the large walls in your living room or bedroom for a much needed summer decor refresh.
Refresh Your Entertainment Space -- Do you have a large porch or patio that you use for entertaining family and friends? Summer is the perfect time to redecorate and add bright colors, new seating arrangements, and fun accessories for everyone to enjoy. Add bright photo pillows to your seating and consider a rug with a fun pattern to add more decorative flair to the entertainment space.
Let's Add Lights -- Did someone mention lights? This is a fun summer decor idea for your outside space, similar to some of your favorite restaurants, a touch of light brings the space to life. String lights around your balcony or front porch -- add white lights or have some fun and decorate with color LED lights. Enjoy some of your favorite activities under the lights all summer long whether you're entertaining guests or spending time alone.
Don't Forget the Bathroom -- Summer decor can also happen in the bathroom! Swap out the traditional shower curtains and towelettes for vibrant colors and decor items that remind you of days on the beach. Get creative and accessorize with seashells and other fun summer items.
Decorating for the summer doesn't have to be difficult and you can rotate your items every season. A pop of color and a few accessories can go a long way and be a great mood booster when you walk into a room.
Did you miss any decor ideas? Share your favorite way to decorate in the summer with us in the comments below.