4 Cute Decorating Hacks for Halloween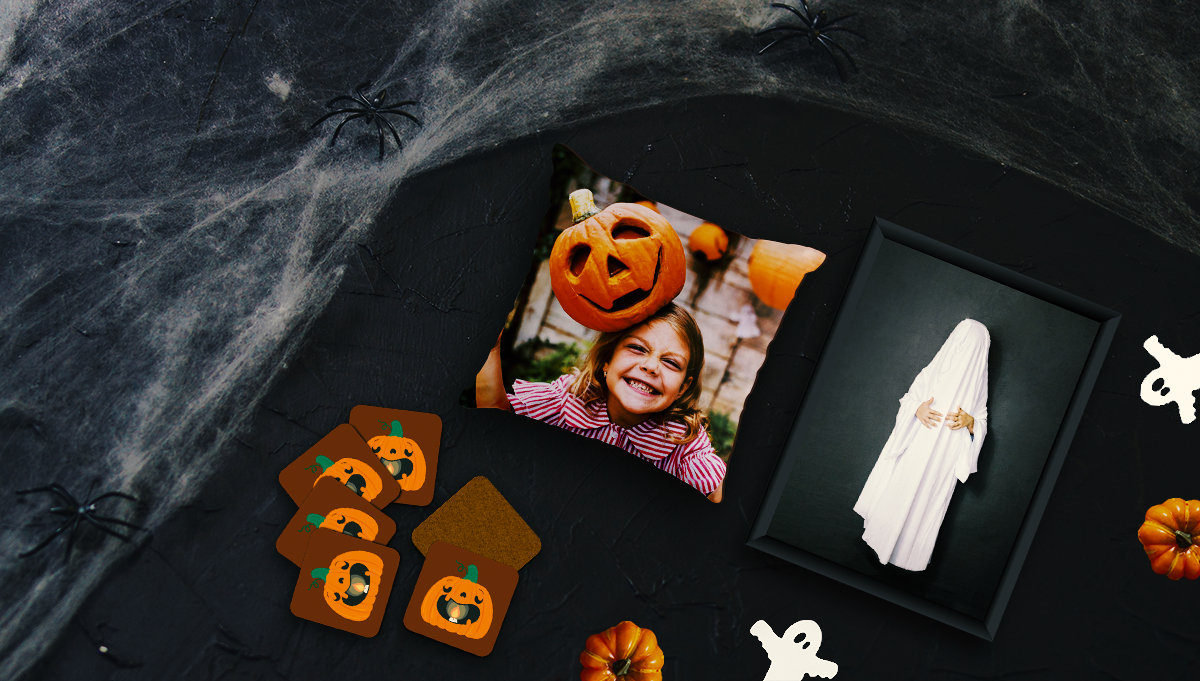 As the air gets crisp and the days grow shorter, it's time to start thinking about all the upcoming holidays. Though it's only September, it's not too soon to start planning for the spookiest time of the year. Whether you're hosting the Halloween bash of the century or simply want to enjoy some festive home décor to go with your favorite pumpkin-flavored beverage, let CanvasChamp help you celebrate with the following four easy ideas for a scary good time.

Removable Peel-and-Stick Wall Decals

No haunted house? No problem! You can put the Ouija board away and get the haunted look with minimal effort when you add repositionable, damage-free peel and stick wall decals of cobwebs and ghosts to your walls and mirrors. You can also create spooky silhouettes to add to your windows; when the house is illuminated from within, the silhouettes be sure to catch the eye of passersby and trick-or-treaters. Once Halloween is over and the skeletons and ghouls have returned to their lairs, you can easily remove the decals and store them at room temperature to be reused next year.
Custom Coasters
You can be the "hostess with the mostest" and impress goblins, mummies, and witches alike when you provide them with custom Halloween coasters for their potions. Coasters make excellent party favors, too, if you'd like to send your guests home with a little memento…mori. With four different shapes and several photo layouts to choose from, indoor Halloween décor doesn't get much easier, and the non-slip cork backing protects your surfaces from any spilled concoctions, magical or otherwise.
Personalized Photo Pillows
Swap out all your throw pillows around the house for an easy pop of Halloween décor. As far as design ideas go, the sky is the limit with our online tool, but perhaps an eerie set of eyes on the sofa to follow your party guests wherever they go or a cuddly spirit board to contact the Great Beyond from the comfort of your favorite armchair. Surprise your favorite vampire with a custom photo pillow for his or her coffin or give your black cat somewhere soft to sit. Quality, washable fabrics and vibrant colors ensure that you'll be able to use and reuse these pillows every year.
3D Photo Prints


Add a little dimension to your holiday decorating when you hang spooky 3D Photo Prints on your walls. With the right photos and our 3D technology, you can amp up the creep factor by several levels and bring even the scariest photos to life. As your party guests shift their perspective, the images will appear to float in their frames, creating exactly the right sort of ghostly ambiance. As Doctor Frankenstein put it, "It's aliiiiiiive!"

Now that your Halloween decorating is finally done and all the monsters have gone home, you can relax, put your feet up, and enjoy a candied apple. You've earned it!